Build Better Brains, Together!
Designed by the experts at Total Brain Health, the TBH365 CHALLENGE provides a way to build better brain power on one's own and together with a group.

The program combines the Total Brain Health TOOLBOX365 personal training with group education and support meetings. Ongoing friendly competitions motivate, inspire, and connect to keep the training fun!
THE TBH365 CHALLENGE PROGRAM INCLUDES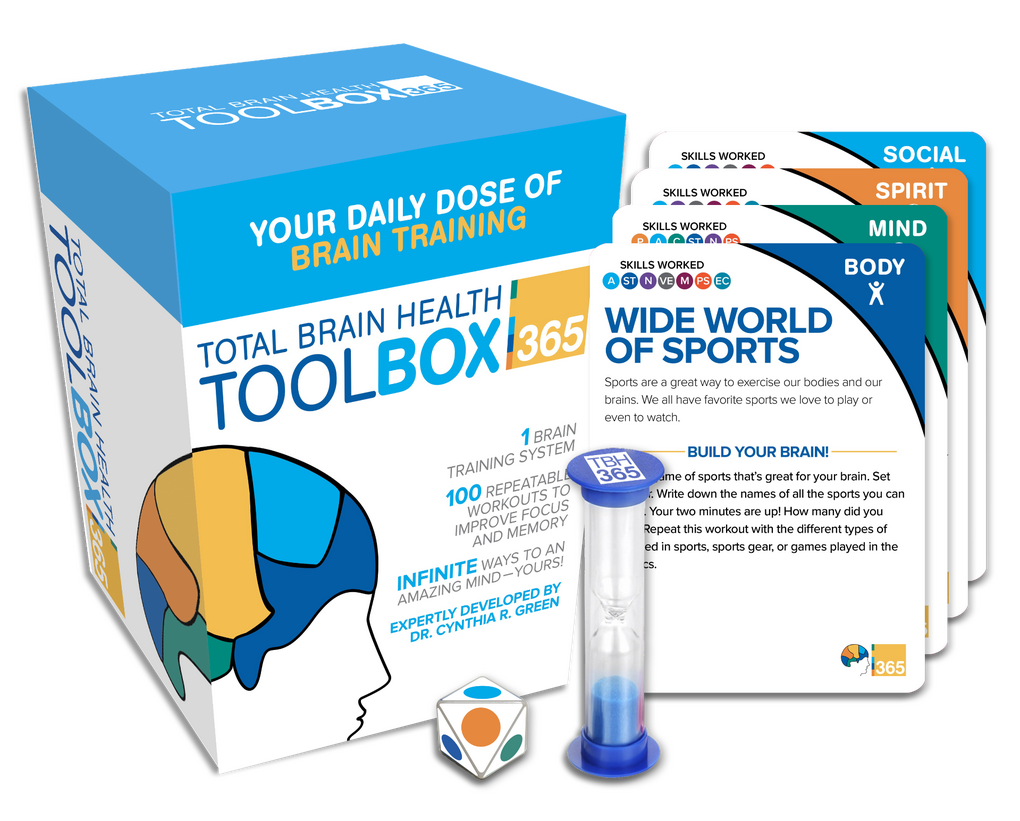 20 TOOLBOX365 BOXES. Based on the cutting-edge cognitive wellness science, the program uses a game-based approach for hands-on, fun workouts done on one's own, or with friends and family to build better brainpower.

TRAINER MATERIALS with 12 challenge calendars and 13 scripted educational meetups for better cognitive fitness and overall well-being.
DAILY WORKOUTS. Participants complete their daily workouts using their TBH TOOLBOX365!

TRACK THEIR POINTS. They track their points using the TBH365 Challenge Calendars, earning 1 point for each TBH365 workout and even more points for special challenges!

JOIN THE MEETUPS. Group meetings teach the science, work out thinking skills, give everyone the chance to connect and kick off new challenges.